Assessing Your Patient's Nutritional Health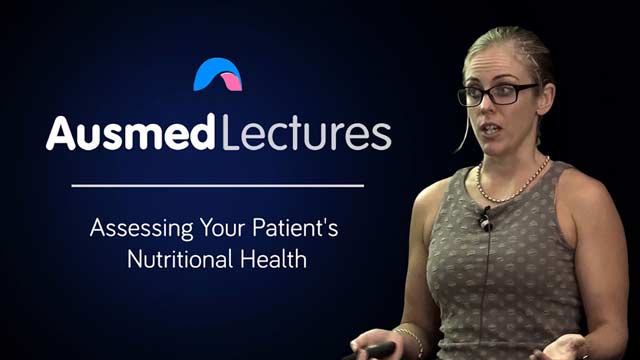 You will need to subscribe to Ausmed Education to have access to ALL of our extensive, quality online content.
Lecture Overview
Would you notice any red-flags from a patient or client's diet? And, how would you initiate a conversation about it? This session with Katie King touches on nutrition in vegan and vegetarian diets, zinc, iron and b12 deficiencies, how much water we should be drinking and much more.
Educators
Katie King
Katie King is a practising nutritionist with a bachelor of health science majoring in nutritional medicine. Katie devises personalised diets for her clients, depending on their present condition. She has worked with a wide variety of presenting conditions, including autoimmune and generalised IBS, always aiming to optimize the gut microbiome to provide solutions for these clients.
Related Learning Hubs
Reviews