COVID-19 has invaded our minds, lives and nursing careers, and the tentacles of this pandemic undeniably reach ever so deeply into every aspect of human life on earth, not to mention the vulnerable human psyche.
The level of individual and collective suffering is beyond comprehension, and staying abreast of the endless ripple effects of this insidious virus could be a full-time job leading to greying hair, a permanent frown and what we might choose to deem "pandemic brain".
Still, nurses need to stay informed, on task, and in the fray to whatever extent they choose based on their own personal capacity and wherewithal.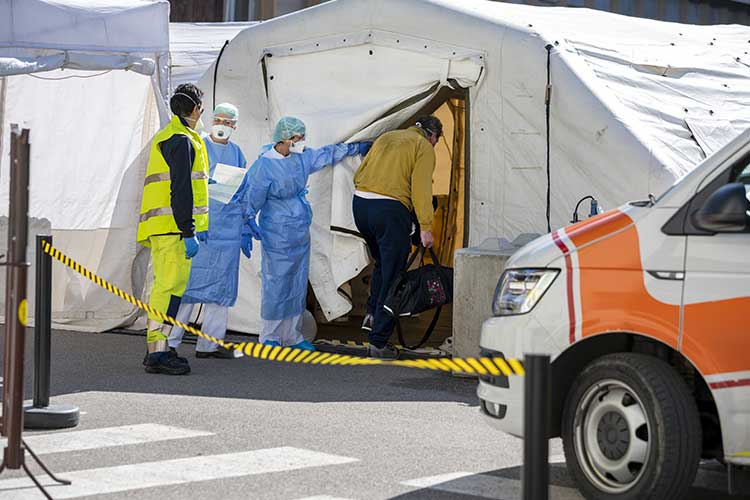 Nurses' Pieces in the Pandemic Puzzle
Nurses are, of course, central to the ongoing battle. Our roles are multifaceted and each is equally important. Our professional paid involvement or volunteer contributions may include, but not be limited to:
Telephone triage and/or telehealth;
ER, ICU, and other acute care settings;
Flight nursing;
School-based health;
Private practice where permissible;
Home health and hospice;
Public health and epidemiology;
Life coaching and/or career counselling;
Freelance writing, blogging, and podcasting;
Social media influencing;
Webinars and public speaking;
Research;
Community health;
Assisting neighbours, friends, and family to stay safe, healthy, and well-informed; and
Various volunteer activities, either online or face-to-face on the front lines.
And the list goes on.
Nurses' contributions are legion and crucially central to the fight.
The Battle Wages On
As an RNA virus, COVID-19 is prone to mutation. With everal possible mutations already noted, we have no idea how it will continue to change as the pandemic evolves (Ries 2020; Yao et al. 2020).
Some mutations may be quite weak and ineffective, whereas others may gain more of a foothold against anything we throw at them in an effort to beat them into submission.
Whereas dry cough and fever were the initial cardinal symptoms, we now see heart failure, diarrhea, abdominal pain, and even the mysterious loss of the senses of taste and smell - something documented, yet still not understood. We also see more young people falling ill, and have even seen an infant die in the US in recent weeks (Crist 2020).
With uncertainty regarding whether this virus will change, weaken, or remain the same in relation to hot weather and humidity (many viruses like influenza go mostly underground over the summer), the future is still unwritten.
As Australia and neighbouring countries head towards winter, everyone must be prepared for any eventuality based on many factors that may contribute to the virus's behaviour. In the northern hemisphere, all bets are off as we await the approach of summer. That said, the far northern areas of North America or Europe, for example, experience a very brief, mild and potentially dry summer, which does not provide much of a window for viral weakening if the heat and humidity factors actually play a role with this particular organism.
Regardless, the battle will wage on, and some nurses will inevitably fall ill or die, something we've already seen among healthcare workers (Jewett & Szabo 2020). While the consensus is that we will eventually prevail in the fight, the work will be relentless for months to come.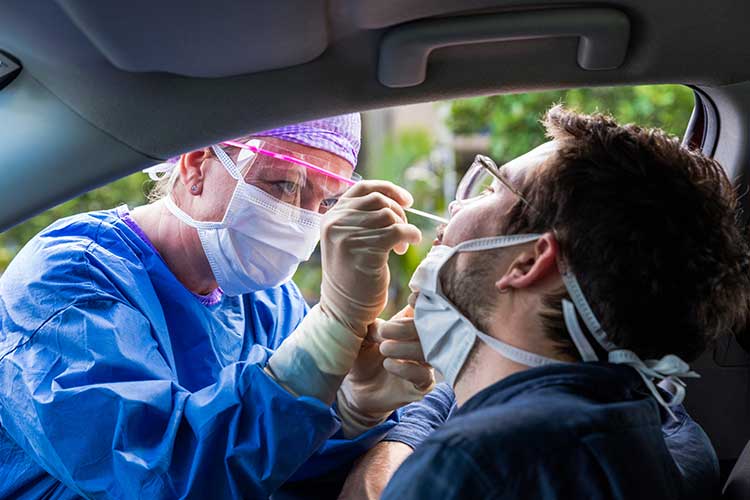 Taking Stock and Reflecting
In light of the current uncertainty, each nurse must take stock and reflect on what they are willing and able to do, and how much of a sacrifice is appropriate when evaluating the risk-benefit ratio for every choice made.
Going into public is potentially hazardous, as is working as a nurse clinician on the front lines. Some prefer to work from home doing telehealth or telephone triage, or perhaps freelance writing, podcasting or hosting educational webinars. Some nurses may also engage in laboratory research or public health initiatives in environments without direct patient contact.
Nurses may choose to study the evidence-based facts and make themselves available to friends, family, and neighbours for trustworthy support and information. Alternatively, they may be interested in volunteering for the local food bank or homeless shelter, or other crucial operations.
Every nurse can play a role, even if that role is staying home to protect and calm their children and families. Every choice made by trusting both the heart and the mind is a good choice, and nurses can contribute in any way they see fit.
Nurses are all in the eye of the storm, and they, like everyone else, look forward to the day when we can collectively sit back, enjoy the passing of time with our families and resume lives as close as possible to that which we desire and deserve.
Until then, nurses will do their best to keep themselves; their patients and colleagues; their families and friends; and their communities as safe, healthy, and calm as humanly possible.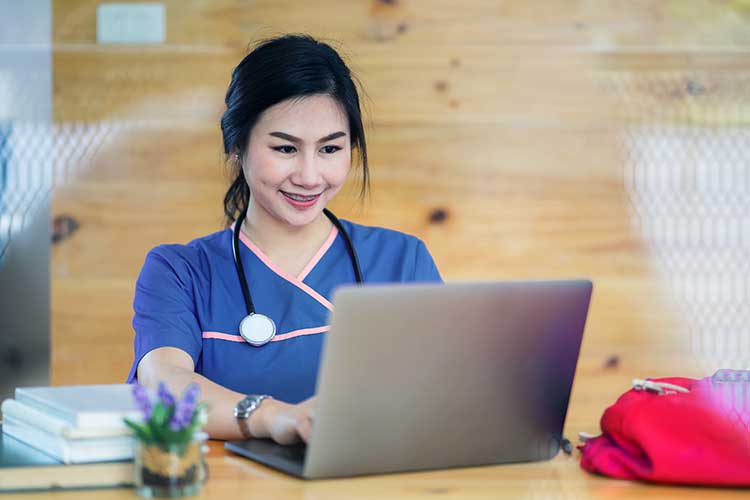 Additional Resources
References