Managing Acute Delirium and Postoperative Confusion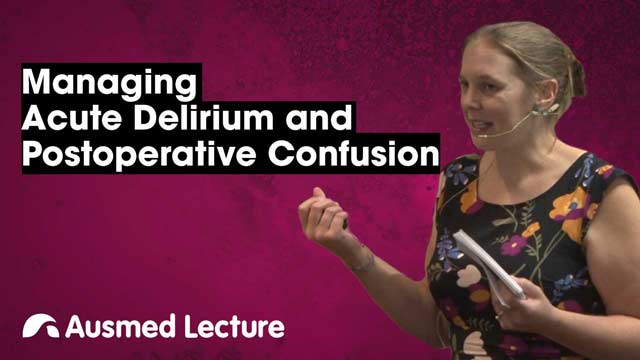 You will need to subscribe to Ausmed Education to have access to ALL of our extensive, quality online content.
Lecture Overview
Preventing hospital-acquired delirium can reduce the length of stay in the hospital for a patient and providing appropriate treatment may assist in reducing the risk of adverse events such as falls, and improve their overall hospital experience. In this lecture, Sally Moyle discusses prevention and treatment strategies for managing patients with delirium and confusion.
Educators
Sally Moyle
Sally Moyle is a rehabilitation nurse educator who has completed her masters of nursing (clinical nursing and teaching). She is passionate about education in nursing so that we can become the best nurses possible. Sally has experience in many nursing sectors including rehabilitation, medical, orthopaedic, neurosurgical, day surgery, emergency, aged care, and general surgery.
Related Learning Hubs
Reviews