Sorry, this course has expired and is no longer available.
It's that time of the year again for flu vaccines.
'The annual National Seasonal Influenza Vaccination Program will commence in April 2017.'
(NSW Health 2017)
This article is a quick brush up on injection technique and a reminder about what the 'flu vacc.' is. Obviously, you will need to be familiar with, and work according to, your workplace organisational policies, procedures and protocols, as well as professional and ethical standards. Below we will examine information put forward by the New South Wales State and Australian Governments as well as the World Health Organisation (WHO).
What is 'the Flu' and Why are Vaccinations Offered?
'The flu' or influenza is very contagious and spreadable by close contact, contact with infected hands, contact with infected hard surfaces, sneezing, or coughing.
Signs such as: headache, runny nose, decreased appetite, chills, tiredness, sore muscles, fever, and sore throat can occur (usually around 3 days post-infection); and serious (potentially fatal) complications of the flu can involve sinus infections, bronchitis, pneumonia and even complications of the heart, liver and blood (Department of Health, 2017).
There are three different types of influenza viruses that infect humans. They are influenza A, B and C. 'Only influenza A and B cause major outbreaks and severe disease, and these types are included in seasonal influenza vaccines' (Department of Health, 2017).
Who Should Receive the Flu Vaccination?
From your experience working in healthcare or your health studies, you are probably aware that the groups most at risk of the dangers or complications of the flu are: older adults, pregnant women, Aboriginal and Torres Strait Islander people, very young children, and people with medical conditions (Department of Health, 2017).
It is important to note also that 'Immunisation providers should report influenza vaccines given to all people to the Australian Immunisation Register (taking care to note the correct vaccine brand name).'; and, that 'Immunisation providers should report any suspected adverse events following immunisation (AEFI) directly to their local Public Health Unit on 1300 066 055.' (NSW Health 2017).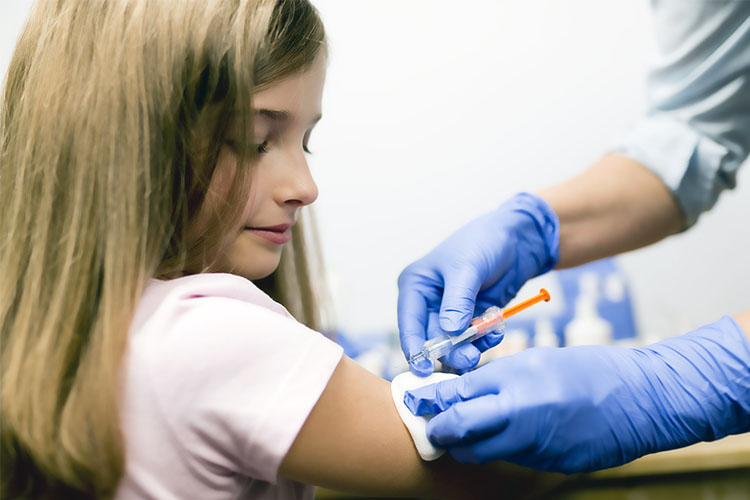 Prevention of the Flu:
This year, the flu shot will be available throughout April from GP surgeries and other providers. It is available free under the Nationa Immunisation Program for people who face a 'high risk' from influenza, though is recommended for all people over six months old (Department of Health 2017).
In 2017, four age-specific vaccines will be available under the National Immunisation program. Visit the Australian Government Department of Health website for more information and the names of each vaccine ('parents should make sure vaccination providers know the age of their child so they can receive the correct vaccine') (2017).
Other points to be aware of:
There is no live virus in the flu shot
The composition of the vaccine changes every year
The flu shot is safe for pregnant women at all stages
(Department of Health 2017)
Resources on Injection Skills for Giving Vaccinations:
Important Points from the Australian Immunisation Handbook
(Department of Health, page updated 6th March 2017).
[show_more more="Show References" less="Hide References" align="center" color="#808080″]
References:
[/show_more]