This article has been archived and is no longer being actively maintained for accuracy.
'Can I do it?'
Have you ever asked yourself this question at work, or heard someone else deliberating over it? – 'Can I do it?'
Ever heard someone answer for them? Or overheard comments (and not always positive ones) in the coffee room?
Ever think to yourself, 'I am not sure…'?
I have been nursing for many years now and am questioning my direction and, indeed, nursing as a whole.
You see, I wanted to be a hairdresser but enjoyed working with people. A lot of my holidays and free time were spent volunteering alongside people with various disabilities and capabilities.
It was an exciting time and when I came to a junction in my life there was a call out for nurses. I applied and was lucky to be accepted for the next intake in a years' time.
Through my volunteer work I was also offered an opportunity to be a paid house-parent in a children's home and another offered a paid teacher's aide position. I took the first choice in anticipation of starting my nurse training and moving away from home.
With a lot of new knowledge, shift work, life skills and an active social life under my belt, my journey evolved into a different direction.
It gave me the opportunity to save and gather items together for my new life in a nurses' home for a year and time went very quick.
It's all true what you heard about nurses in nurses' homes: we had a ball. And, it set me up for the future. I made some amazing friends and am still in touch with them now, we shared our ups and downs in a way that was very unique at the time. We had some very big downs over the years.
My training path led me into the field of surgical nursing and I have stayed in this area, only making slight changes in professions. I have realised over the years (but not at the time), that whenever a role got 'too much', I changed my job.
I have always worked on the busiest surgical wards by chance, and thrived with the fast pace and challenges. When half the ward staff left, new staff started to fill their places. The new staff struggled in these conditions; very unwell and complicated patients to care for, terminally ill patients needing your time, co-ordinating with a patient load, doctors rounds, looking after colleagues, other patients and relatives.
I could do it. Lots of restless nights up talking, (and some great nights out). I could, and I did, do it.
Where am I now with it all? After many years of nursing and many years of trying to keep up with it all, I am feeling lost.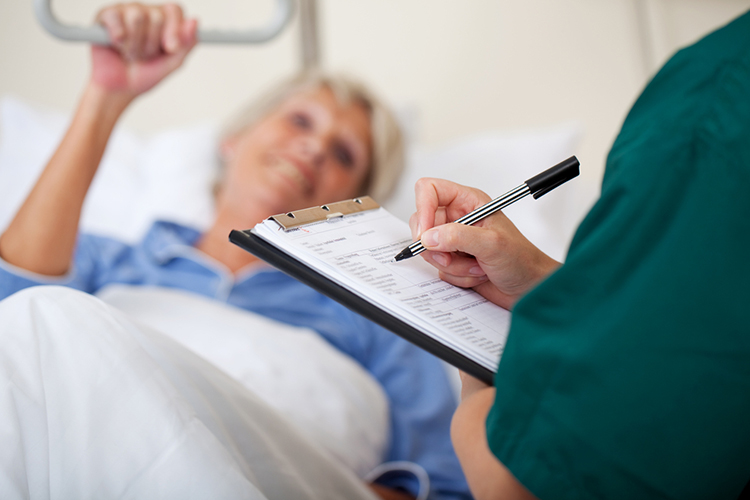 I have always seen my patients as people. All individual and unique in their expectations and experiences and in themselves.
I came into nursing to look after people, and yet always found it hard to have 'a good shift' when faced with five or six patients, three cystoscopies and two day-one cholecystectomies.
There is so much to take into account. Some people get anxious, some have never been in hospital before. Some have current medical issues, some are struggling with life in general, some want to talk, some want space, some want their independence, some are frightened of their independence.
Can I still do it?
Now with team-nursing practices, can I be responsible for a group of ten patients' care, shared with one colleague, whilst still ensuring I treat each patient as an individual person? Or am I going to see them as simply another task to get through while trying to manage until the end of my shift?
I am being asked to delegate but I see my colleague as an equal and it does not come naturally. I like to do those extra little things but how can I achieve that now?
Now, even nurses too are being grouped together under one umbrella, it seems. What about us as individuals, in the way we function and manage our work?
As an older nurse I feel I am not coping with everything around me, but I have so much to offer.
Can I do it?
I am now not sure I can deliver best quality nursing care under the demands being made of me. Or, in fact, if any of us can keep nursing in the direction it was intended, due to the pressures, uncertainty, budgets and way of the world.
Nurses are at a junction again.