LinkedIn is renowned for being the social media network of choice for business professionals and those looking for employment.
So what benefits does it hold for nurses and other health professionals, and how can creating a great profile help you have a more successful career?
There are over 4.4 million healthcare professionals using LinkedIn (Kuno Creative, 2015), where you can find your dream job, stay up-to-date with the latest research and evidence-based practice, and share opportunities.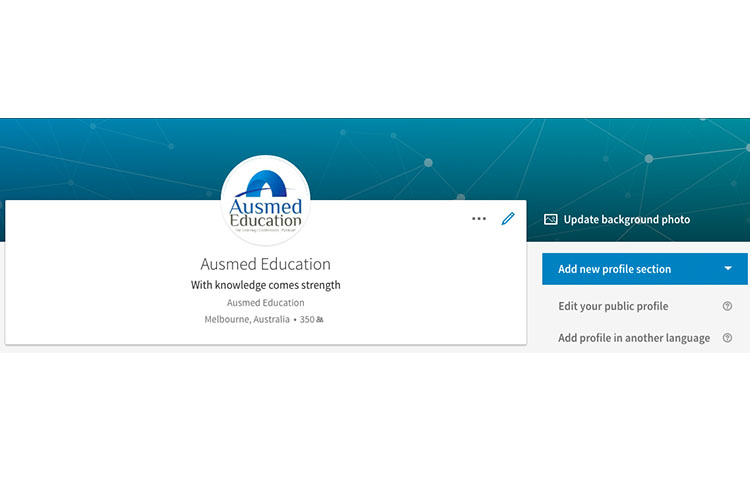 One of the key benefits of using LinkedIn is that it fits in around your busy schedule – so you can network with peers from around the world when it suits you.
There's one feature of LinkedIn that you might not be aware of, and it is certainly worth bearing in mind when using it. LinkedIn is highly optimised for scanning by search engines, particularly Google. So if your profile/comments contain the keywords and phrases people are searching for, they could end up on a Google search results page.
LinkedIn has a far greater reach than just the other users and their connections – so bear that in mind when writing your profile.
Take a few moments to consider what you want to use LinkedIn for – are you looking for career opportunities, or to network with peers? Now, have a think about the kind of keywords and phrases connected to your current job role, speciality, and professional interests. If you're not sure, consider what you do on a day to day basis, what you've studied and trained in… you could even look at a job description or two.
This list of keywords and phrases should form the basis of the text on your profile. It's up to you how you present them – some people prefer a bullet point list, whereas others prefer to have eloquently written paragraphs. Either style works, but it is worth bearing in mind that people tend to skim read online text, so keep your profile to the point.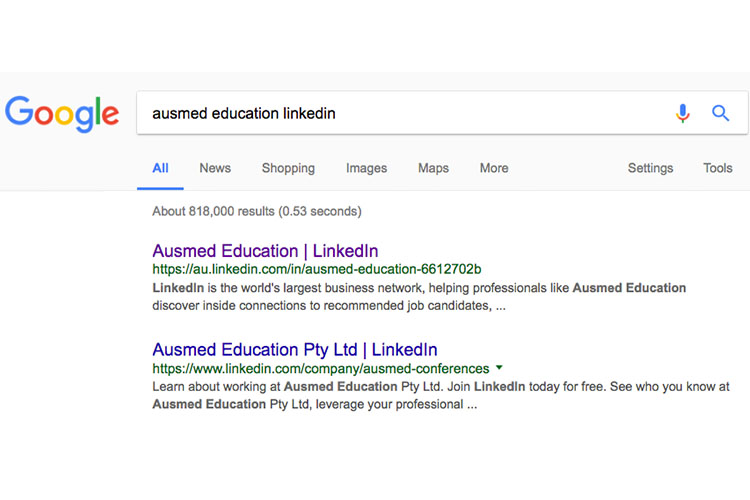 Can the Healthcare Professionals and Employers You Want to Connect With Find You by Searching for Your Key Words and Phrases?
When writing or updating your profile, you need only include the information that is relevant to you and what you want to use LinkedIn for right now. That means you don't have to list every school you've ever attended, or the grade you reached in clarinet and piano.
With skim reading the norm for internet users, LinkedIn members are looking for particular words and phrases to jump out and confirm that you are the right person to be connecting with. Everything else tends to get overlooked, or ignored. See why that list of keywords is so useful?
With all of that in mind, the headline is probably the most important if not essential part of your profile. It's very much your elevator pitch – a sentence summing up who you are, what you do, and what makes you stand out from the rest.
In a Room Full of Nursing Professionals, How do You Differentiate Yourself From Everyone Else?
Do add a good picture of yourself to your profile. People like to know who they are connecting with, so a decent image of yourself can go a long way in establishing that rapport with the LinkedIn users you want to connect and network with.
Let's take a moment to discuss skills and endorsements.
If you've been a member of LinkedIn for a while, you've probably received an email telling you that you have been endorsed – and it's by someone you've never met before. Unfortunately, endorsements have become the 'pokes' of the Facebook world – they're used to get your attention.
Whilst this might be a great way of finding a new connection, it does make the number of endorsements on your profile unreliable. So take that section with a pinch of salt, especially if you see other users with hundreds of endorsements!
Once you have your profile set up you'll want to start connecting with people. Initially, adding friends and colleagues is a great way to get started.
When you first joined LinkedIn you were asked if you wanted to check your email contacts and connect with them. If not, simply enter their name into the search box, select the 'people' tab and, if they have a profile, you'll find them there.
After you've built up a small network of contacts, LinkedIn will start recommending people to you. It's worth checking through these on a regular basis. You'll find that you're also recommended to other people – so expect to receive some invitations to connect in your email inbox.
The key reason, and benefit, for you to be using LinkedIn has to be the groups.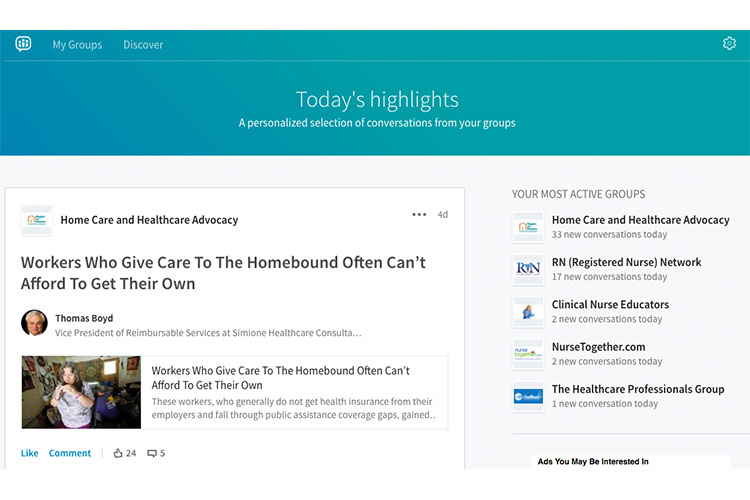 It's here that you can discuss the latest journal articles and research with your peers, share evidence-based practice, find opportunities and generally contribute to the LinkedIn community.
Searching for groups is a great way to get started though you may have to ask to join, if they are private (which often indicates better moderation and quality than the public groups). You should also look through your connections and see what groups they are in, and whether they might be of interest.
Once you're in a group, get stuck in and join in as many conversations as you feel you can comment on – the key here is to not only add your opinion, but your expertise too. Being helpful on social media is one of the best ways of getting noticed and remembered – and it's this that could help you on your way to a dream job or research project.
LinkedIn is very different from other social media websites, and it can be difficult to get a good grasp of it initially. It is worth persevering with and coming back to LinkedIn on a regular basis.
Though a 'slow burn' process, you'll never know the opportunities you might miss if you're not there. Consistency is very much the key to success when using LinkedIn.
References