This article has been archived and is no longer being actively maintained for accuracy.
A recent Cochrane review suggested that nurses delivering primary care obtain not only the same or better health outcomes as doctors, but also achieve higher levels of patient satisfaction.
Could this mean that nurse practitioners are poised to take over the role of doctors in primary care?
Increasing demands for primary healthcare resources triggered by the rise in chronic diseases, multimorbidity and frequent staff shortages are placing ever greater demands on primary care services.
As Maier and Aiken (2016) report, it is these projected staffing shortfalls that are the primary driver causing the rise in task shifting from doctors to nurses. These pressures coupled with a growing demand for out of hours services raise concerns about maintaining the quality of care.
Training more doctors is one solution; another is to shift care to nurse practitioners.
In a recent Cochrane review (Laurant 2018), which explored the impact of substituting nurses for doctors, it was suggested that task shifting is proving to be both a practical and workable solution within many healthcare services. It's also paving the way for nurses and doctors to be seen as equal partners in primary care.
So how might this impact the future role of nurse practitioners?
What Does Task Shifting Mean in Practice?
A key theme arising from the studies included in the Cochrane review was that the quality of care was often considered better for nurse practitioner consultations, possibly due to the fact that nurses tend to give their patients more time and information during their consultation.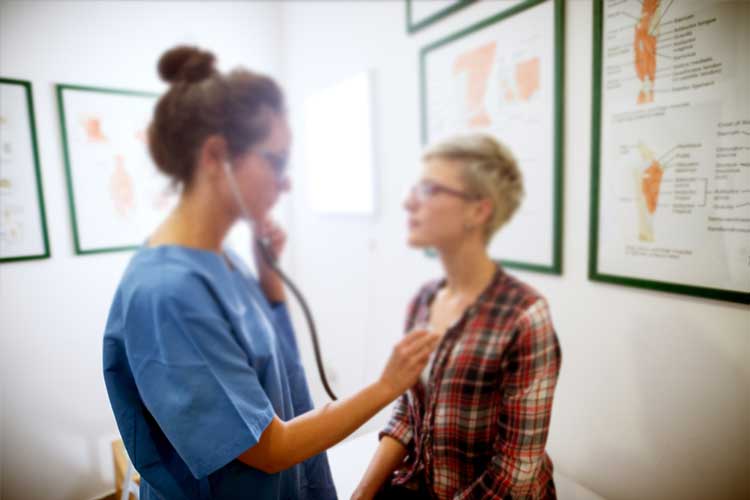 Tasks studied in the review included diagnosis, treatment, prescriptions and onwards referral, with results showing that overall the care delivered by nurses generated similar or better patient health for a wide range of conditions.
Central to these results may be the fact that most studies showed that nurse practitioners (NP) and advanced nurse practitioners (ANP) spent twice as long with their patients as doctors.
Nurses also tended to talk significantly more about how to apply or carry out treatments. Patients were also more likely to spend more time talking about their problems and were more likely to keep follow up appointments.
Key Points of Task Shifting
Delivery of primary healthcare services by nurses instead of doctors probably leads to similar or better patient health.
Satisfaction with nurse practitioner care is high when compared with doctors.
Nurse practitioners spend significantly longer on consultations.
Patients are more likely to keep follow up appointments.
(Laurant 2018)
In contrast, however, Horrocks et al. (2002), reported on the following areas where there was little or no difference between the practice of nurses and doctors.
The number of prescriptions issued;
The number of diagnostic tests and investigations ordered; and
The patients' use of other services such as hospital referrals and admissions.
Martínez-González et al. (2014) also point out that whilst there is still insufficient evidence that nurse-led care results in better overall clinical outcomes compared to doctor-led care, there is evidence that nurses with advanced training are better at certain specific tasks such as lowering systolic blood pressure.
Likewise, Laurant (2018), reported that patients were found to have similar or better results in areas of health such as heart disease, diabetes and rheumatism.
Can Nurses Substitute Doctors in Primary Care?
Expanding the roles of nurses, combined with task shifting from physicians to nurses as suggested by the World Health Organisation (WHO), is now receiving growing attention as a way to respond to shortages, long waiting times and high care needs of patients with chronic conditions.
Maier. et al. (2016) suggests that NPs and ANPs could, in theory, cover a range of 67–93% of all primary care services. Similarly, van der Biezen et al. (2016) suggest nursing administrators could consider employing nurses who are competent to independently treat patients with a broad range of complaints, improve out of hours services and offer timely care to patients with acute problems.
There are many nurse practitioners, however, who would argue that their advanced skill set provides a very different type of intervention. One that is not necessarily interchangeable with their medical colleagues.
Miranda Laurant (2018), lead author of the recent Cochrane report, echoed these thoughts with the suggestion that nurses could be deployed effectively to expand the primary care workforce. Yet the extent to which NPs are effective in addressing staff shortages, along with the growing needs of patients with chronic conditions, depends on two key factors.
Firstly, the numbers of nurses with appropriate levels of advanced training, and
Secondly the challenges of introducing this role shift within traditional primary care settings.
So far, the research supports the suggestion that nurse-led care has a positive effect on patient satisfaction, hospital admissions and mortality. Swan et al. (2015) echo the findings of other researchers suggesting that there were very few differences in the primary care services provided by APNs and doctors and that the APN workforce is well positioned to provide safe and effective primary care.
Others would argue that it's still early days to be considering such a role shift as the available evidence remains limited both in quality and quantity.
As Martínez-González et al. (2014) point out, more research is needed in the form of larger and more methodically rigorous studies to underpin this rapidly evolving task shifting trend. From the evidence gathered so far, it seems likely that nurses will play an increasingly important role in the delivery of safe and cost-effective primary care services.
Internationally, nurse practitioners are a rapidly growing workforce and as numbers increase, new regulatory and financing structures will inevitably be needed to ensure sufficient flexibility to adapt to the needs of greater workloads.
If future research studies continue to be as positive as the recent Cochrane study suggest, then the future for nurses in primary care looks very positive.
Policy and educational reforms suggest that the boundaries between the medical and nursing professions may require an organisational redesign and a reframing of professional boundaries (Maier and Aiken 2016), yet this already seems to be happening organically, driven by a rise in consumer demand for high quality, easily accessible healthcare.
Perhaps now is the time for nurses to explore more of an equal partnership with doctors as they shift towards greater equality and explore new ways of working together.
[show_more more="Show References" less="Hide References" align="center" color="#808080″]
References
[/show_more]