About 250 000 Australians are hospitalised every year for medicine-related reasons, including adverse drug reactions. Over half of these hospitalisations are thought to be preventable (DHA 2019).
Ensuring the safe use of medicines is a crucial component of patient safety. Therefore, any known or new adverse drug reactions (ADRs) should always be documented, monitored and communicated appropriately to prevent re-exposure (SA DoH 2018).
Although some ADRs are unpredictable, many can be avoided (SA DoH 2018).
What are Adverse Drug Reactions (ADRs)?
ADRs are unwanted or harmful reactions to medicines that were taken under normal conditions of use. These reactions are related to the medicines themselves rather than other factors (PEP n.d.).
Any medicine has the potential to cause an adverse drug reaction, even those derived from natural sources (Healthdirect 2018).
ADRs can range from minor, uncomfortable side effects to dangerous and potentially life-threatening reactions (Smith 2013).
The broader term, adverse drug event (ADE), refers to any kind of harm sustained from a medicine. This can include ADRs in addition to medication errors, overdoses and other issues that are not necessarily caused by the medicine on its own (PEP n.d.; Health.gov 2020).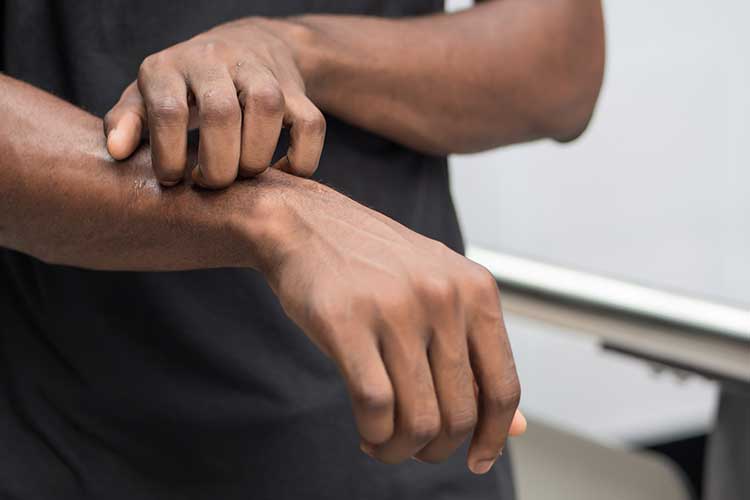 ADRs in the National Safety and Quality Health Service Standards
ADRs are outlined in Action 4.7 of the National Safety and Quality Health Service Standards, under Standard 4: Medication Safety Standard.
This action aims to minimise the risk of ADRs by ensuring that any known history of medicine allergy or ADR is documented upon presentation of a patient (ACSQHC 2019).
Types of ADRs
Most ADRs can be divided into two main categories:
Type A ADRs are predictable, dose-dependent reactions related to the pharmacology of the particular medicine (e.g. constipation caused by medicine that prevents diarrhoea). They are the most common type of ADR. Type A reactions include:

Toxic effects;
Side effects;
Secondary effects; and
Medicine interactions.



Type B ADRs are hypersensitivity reactions (e.g. allergic reactions). They are unpredictable and not dose-dependent. Type B reactions account for about 10-15% of ADRs.
(SA DoH 2018; Coleman & Pontefract 2018; Medicines.org.au 2012)
Risk Factors for ADRs
The following factors may increase the risk of experiencing an ADR:
Age (children and older adults are more at risk due to differences in the renal, hepatic and cardiovascular systems);
Polypharmacy;
Sex (some medicines are more likely to cause anaphylaxis in females);
Smoking, which increases the risk of anaphylaxis;
Atopy, which is linked to latex allergy and anaphylaxis; and
Exposure to latex.
(Patton & Borshoff 2018)
Symptoms of ADRs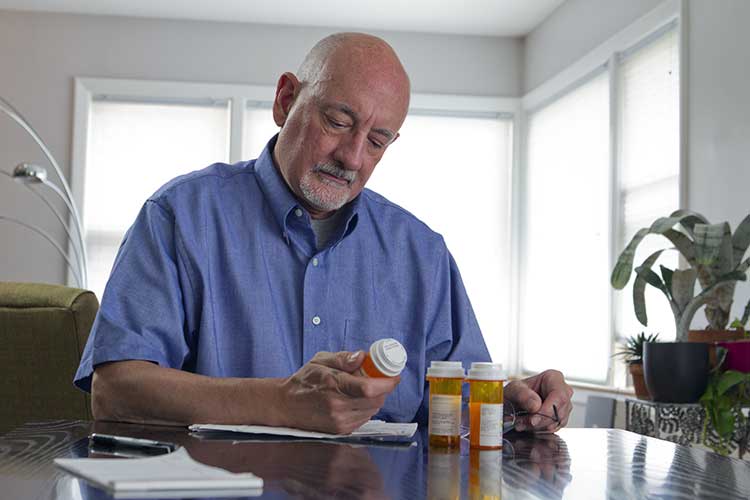 The severity and risk of ADRs vary dramatically depending on the medicine and the individual (NHS 2018).
Examples of some common ADRs include:
Nausea;
Upset stomach;
Skin itchiness or rash;
Drowsiness; and
Xerostomia (dry mouth).
(WebMD 2020)
Information about common and significant ADRs for a specific medicine can be found in that medicine's consumer medicines information (CMI) leaflet. There is a CMI for every prescription medicine and some non-prescription medicines. As well as listing potential ADRs, CMI leaflets contain other important information about the medicine including dosages, interactions and correct storage (TGA 2020).
CMIs can be found on The Australian Register of Therapeutic Goods.
Diagnosing ADRs
If symptoms develop soon after a medicine has been administered, an ADR may be easy to recognise. However, ADRs caused by chronic medicine use are more difficult to diagnose. Furthermore, ADRs can present with a vast variety of symptoms, some of which may be misattributed to other illnesses. In order to identify the cause of the symptoms, the patient's medication history may need to be thoroughly examined, and in some cases, the medicine may need to be stopped temporarily (Smith Marsh 2018; Coleman & Pontefract 2018).
Documenting ADRs
Any known ADRs should be recorded during the documentation of a patient's medical history. New ADRs should be documented when they occur, according to your organisation's policy (SA DoH 2018).
ADR records should be checked before any medicine is prescribed, dispensed or administered to the patient. Ideally, the documentation should include:
Generic and brand name of the medicine;
Type of ADR experienced by the patient;
Date of the ADR reaction or approximate timeframe;
How the ADR was managed;
Length of time between exposure to the medicine and the onset of the reaction;
Class effect ADR;
Source of this information, and whether the ADR has been confirmed by a health professional.
(SA DoH 2018)
If the patient has no known history of ADR, this should still be documented (SA DoH 2018).
Preventing ADRs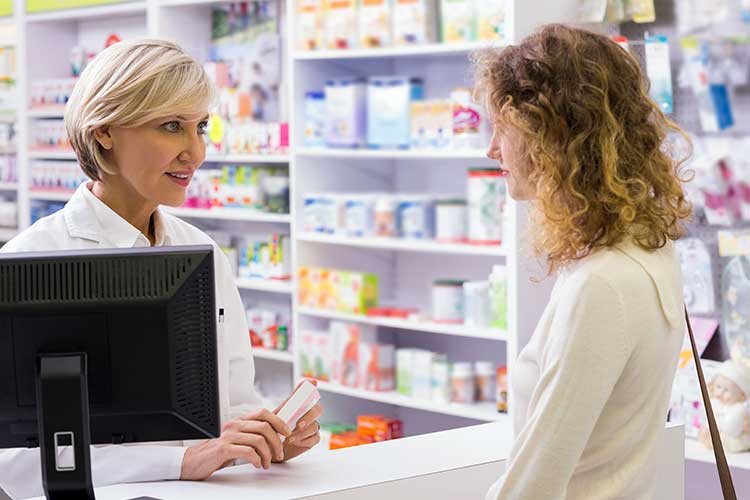 Between one-third and half of ADRs are estimated to be preventable (Coleman & Pontefract 2018).
The best way to prevent ADRs is to identify patients who are likely to be susceptible and modify their treatment to reflect this. Their treatment plan should aim to mitigate potential adverse effects (Coleman & Pontefract 2018).
In order to prevent a known ADR from reoccurring, the patient's medicine may be discontinued or swapped with a different medicine. Sometimes, Type A ADRs can be prevented by modifying the dosage. In some cases, patients who have experienced an allergic reaction (and some who have experienced a dose-related ADR) will need to switch to a different medicine class (Smith Marsh 2018).
Reporting ADRs
ADRs are encouraged to be reported to the Therapeutic Goods Administration. This helps contribute to their safety monitoring program and provides information about how medicines function outside of clinical trials. In particular, you should report:
Any suspected ADRs caused by a new therapeutic good;
Any suspected medicine and/or vaccine interactions;
Any unexpected ADRs that do not appear in the medicine's CMI, product information or product labelling;
Any serious ADRs, including those suspected of causing:
Death;
Danger to life;
Hospitalisation;
Prolonged hospitalisation;
Absence from productive activity;
Increased investigational or treatment costs; or
Birth defects.
(TGA 2019)
Conclusion
While some ADRs are minor side effects, others may cause the potential for morbidity or mortality to increase (Patton & Borshoff 2018). In order to reduce the likelihood of a patient experiencing an ADR, thorough documentation, monitoring and communication are crucial when prescribing, dispensing and administering medicines.
Additional Resources
References
Test Your Knowledge
(Subscribers Only)
Question 1 of 3
True or false? Natural medicines can cause ADRs.
Start an Ausmed Subscription to unlock this feature!