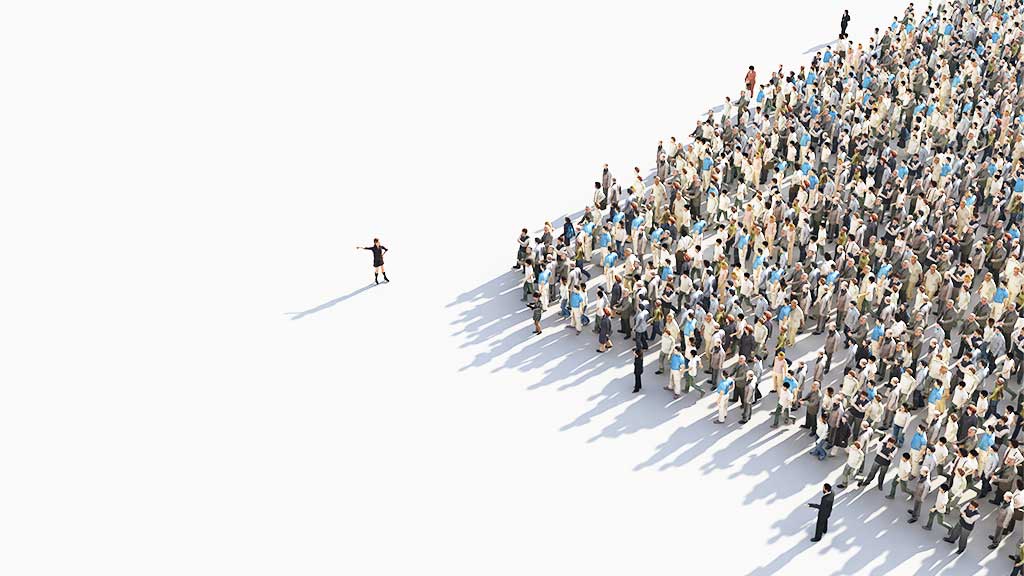 '(1) I am treated with dignity and respect, and can maintain my identity. I can make informed choices about my care and services, and live the life I choose.'
What is 'Consumer-Directed Care'?
Consumer-directed care (or 'CDC'), refers to a 'self-directed' healthcare model in which the client is afforded the right to full autonomy in all decision-making related to that care. Historically, these care decisions would be made by the care team, however CDC empowers the care recipient by aiming to improve their health literacy, so that they can play an active role in their care pathway (Ansara 2014).
All home care packages in Australia are currently mandated to be based on a consumer-directed care model, fulfilling Standard 1 of the Aged Care Quality Standards: Consumer Dignity and Choice (My Aged Care 2015).
Consumer-Directed Care v Person-Centred Care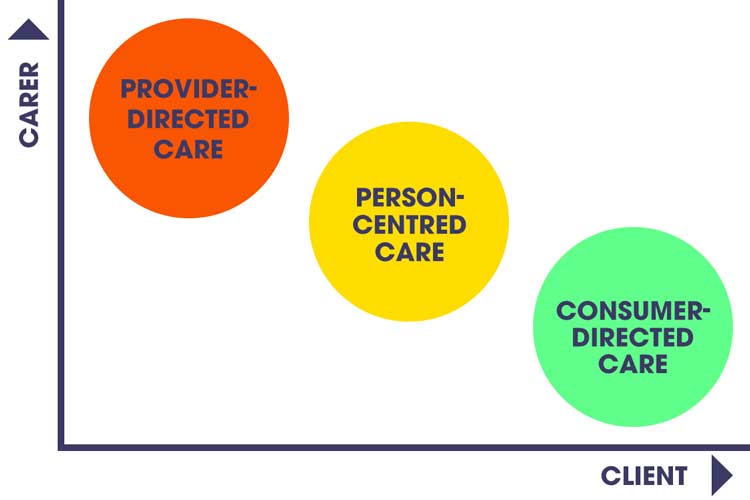 Person-centred care is a model of care where individuals are seen as active participants and partners in healthcare, supplanting the outdated view of patients as passive care recipients (Levett-Jones 2016).
Consumer-directed care takes this concept a step further, by promoting the care recipient from a participant or partner, to director and chief decision-maker.
In CDC, the care team's role is to help identify and provide any assistance needed to enable the client to make their own decisions about their care. This includes an emphasis on improving the health literacy of the consumer.
The care team and clinicians may contribute their professional expertise or recommendations, however, the final say ultimately lies with the client.
Under CDC, its understood that the care recipient also has the right to accept and delegate as much, or as little, of their care decisions as they wish.
Principles of Consumer-Directed Care
Consumer-directed care is based on the following six principles:
Consumer choice and control.
Rights.
Respectful and balanced partnerships.
Participation.
Wellness and reablement.
Transparency.
(COTA Australia 2019; My Aged Care 2015)
Consumer-Directed Home Care
In Australia, CDC is currently available for all Home Care Packages (HCP) (Ageing and Aged Care 2019). A consumer-directed home care package aims to do the following:
Give the client more control over which services and providers they choose to receive care from.
Give the client the opportunity to develop their own care plan with their service provider.
Allow the client to dictate how much involvement they have in managing their HCP.
Offer more transparency of how the client's care package is funded, and how the funds are spent.
Offer ways for the client to actively monitor the performance of their HCP to determine whether it is still meeting their care needs.
(Aged Care Guide n.d.)
The Future of Consumer-Directed Care in Australia
At the time of writing, the CDC care model has only been mandated for Home Care Packages in Australia. The government has indicated the adoption of a CDC model for residential care settings for the future, however, some settings are cautious to embrace the change, citing a lack of evidence for efficacy (Larter Consulting 2019).
There is currently no specific date for residential aged care providers to implement consumer-directed care (Aged Care Guide n.d.).
Additional Resources
References
Author
Ausmed Editorial Team Visit
Ausmed's Editorial team is committed to providing high-quality and thoroughly researched content to our readers, free of any commercial bias or conflict of interest. All articles are developed in consultation with healthcare professionals and peer reviewed where necessary, undergoing a yearly review to ensure all healthcare information is kept up to date.