Here in the United States, the annual Gallup poll measures Americans' feelings about the trustworthiness, ethics and honesty of various professions. In early 2020, nurses were once again voted to be the most ethical and honest of all, with 85 per cent of respondents stating that nurses' ethics and honesty were 'high' or 'very high'. Meanwhile, physicians scored 65 per cent and Members of Congress a lowly 12 per cent.
While this poll solely reflects the viewpoints of Americans, we can most likely extrapolate this data to other countries fairly reliably, meaning that Australian nurses must also be held in similarly high esteem.
Adding fuel to nurses' fire, the World Health Organization (WHO) naming 2020 The Year of the Nurse and Midwife is further proof (if anyone needs it) that we nurses are in demand, noticed by others, and appreciated for our contributions.
That said, what can nurses actually do with this information and recognition? Is there any way in which we can positively leverage this trust in our careers, lives, and societies?
Many believe just that.
Embrace Your Nurseness
If you interviewed a number of nurses, many would have complaints about workloads, nurse-patient ratios, salaries, burnout, fatigue and unresponsive administrators and executives. However, many would also express pride in being a nurse, ministering to those in need, serving the greater good and being a productive citizen with a meaningful and frequently personally satisfying career.
Embracing our nurseness is one of our first jobs as nurses: we need to take pride in our work, embody our identities as nurses and live the life of a nurse, whether we're on the front lines of the emergency department, tending to sick and disabled schoolchildren or caring for the under-served on the streets of the inner city.
For a large number of nurses, their career is not only a job; rather, it's often seen as a calling that was simply too loud to ignore. Taking pride in one's work, feeling useful and providing an essential service to those who need it most is no small feat, and some nurses spend decades imbuing their lives with meaning by dint of their labour and caring for others.
Being a nurse can be extremely gratifying if one's heart is in the right place and one's workplace values and honours your contributions. And even if the workplace is less than forthcoming in its expressions of gratitude, the public very likely still sees nurses as quite heroic and selfless individuals, no matter how uncomfortable some nurses may feel when they're referred to as saints or angels.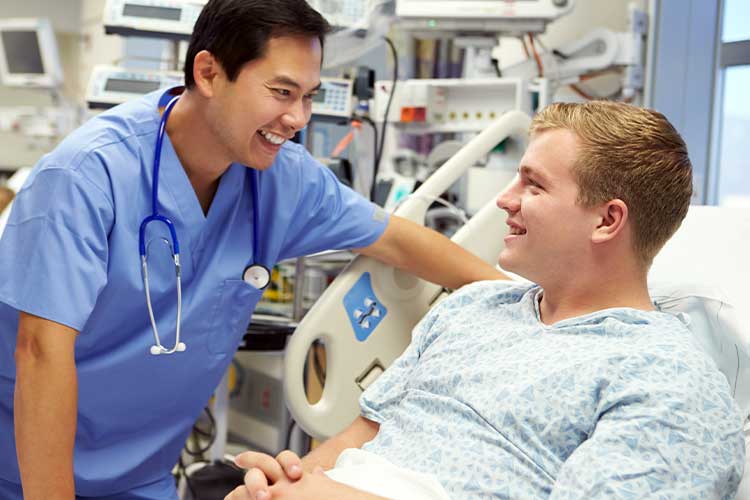 Use Your Nurseness
Your nurseness can be leveraged in a variety of ways for many purposes. First, having the trust of the public is a powerful asset and can be made use of by a nurse who would like to influence others in a positive manner.
With an 'RN' after your name, you are signalling to the world that you are a valued and valuable healthcare provider and that your opinion matters. For example, if you feel passionate about homelessness, hunger, human trafficking or other societal ills, you can use that nursing leverage to put your opinion out into the world via a variety of means:
Writing letters to the editor;
Submitting opinion/editorial pieces for a local, regional or national newspaper;
Meeting with elected officials to share your concerns, opinions and ideas;
Running for local, regional, or national elected office;
Starting a podcast or blog to share your opinions more widely with the world;
Using the collective voice of a national nursing organization to raise awareness and call attention to the issues at hand;
Applying for a seat on the board of directors or advisory board of an influential non-profit organization that you admire; and
Connecting with reporters and journalists by making yourself available as a resource for quotes and opinions on salient issues being covered by the media.
Many organizations and news outlets would be thrilled to have a nurse in their midst. Nurses are avid problem-solvers and critical thinkers, with skills in making do with what's on hand and figuring out how to make things better.
Nurses are often seen as competent, kind, compassionate, well-educated, and upstanding citizens. Use this to your advantage in order to get your message out into the world.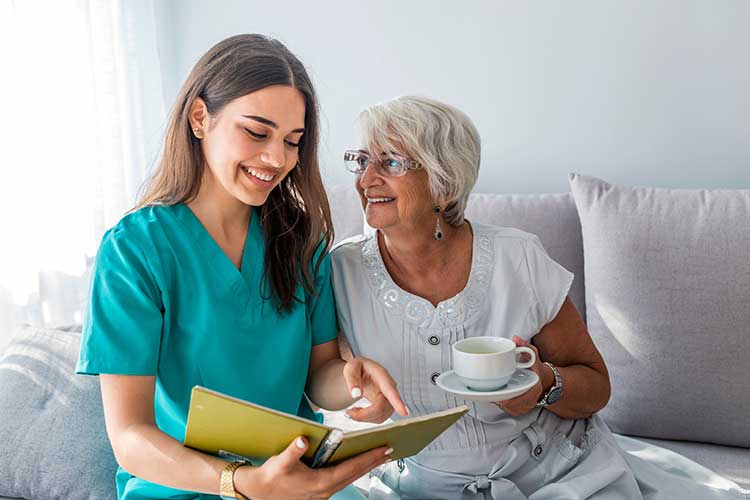 Nurses Matter
The bottom line is that nurses' voices matter and we only need to stand up and speak out. If we're trusted, valued, and seen as ethical citizens, that can translate into influential people and groups listening to what we have to say, either individually or collectively.
Our nurseness is our superpower, as is the trust identified by things like the Gallup poll. Make use of your superpower, speak up, make your voice heard and remember that the love and trust engendered by nurses in the United States directly translates to the love and trust in Australia and beyond.
You matter. Nurses matter. And you can make yourself matter even more by standing up for what you believe in and using your nurse's voice for the good of all.