Sorry, this course has expired and is no longer available.
This article has been archived and is no longer being actively maintained for accuracy.
This page was last updated on 30 January 2020. Please check the news for the latest updates.
A new virus, known as 2019n-CoV (novel coronavirus), has at time of writing, killed 170 people and infected more than 7,000.
The first case emerged in December and has been linked to a seafood market in the capital of China's central Hubei province, Wuhan.
Wuhan has been placed under strict lockdown, only 68 cases are known outside of the city and 95% of deaths have occurred in the Hubei province.
15 countries have confirmed cases. In three countries, Germany, Vietnam and Japan, there has been human-to-human transmission, raising fears over the spread of the disease.
WHO will meet next Thursday to decide whether to declare the Wuhan coronavirus outbreak a public health emergency of international concern.
This situation is rapidly unfolding and is being monitored globally.
What is a Coronavirus?
Coronaviruses are a broad family of viruses that cause upper-respiratory illnesses, ranging from the common cold to severe viruses.
Recent coronaviruses outbreaks include SARS (severe acute respiratory syndrome), which killed almost 800 people worldwide during the 2002-2003 outbreak and started in China, and MERS (Middle East respiratory syndrome) first reported in Saudi Arabia in 2012, every 3 or 4 out of 10 patients who reported with MERS has died (CDC 2020a).
Novel coronavirus (nCoV) is a new strain that has not been previously identified in humans. Coronaviruses are zoonotic, which means they are transmitted between animals and people (WHO 2020).
It was previously thought that this particular virus could only be passed from animals to humans, but it has since been revealed that several of the infected people were not in Wuhan during the outbreak and may have caught it from family members or medical staff (Groch 2020).
The latest evidence suggests that this disease is transmitted through the respiratory tract and that viral mutation is a possibility (Osborne and Giordano 2020).
According to Robert Booy from the National Centre for Immunisation Research and Surveillance at the University of Sydney, scientists have unlocked the genetic code of the novel coronavirus in collaboration with China. However, they are unsure as to how easily and rapidly the virus will spread (Groch 2020).
Infectious disease specialist at the Australian National University, Sanjaya Senanayake, claims the next three weeks or so will be crucial to the world's understanding of the virus (Groch 2020).
What Are the Symptoms of 2019n-CoV?
Symptoms are comparable to those of cold and flu, including:
Coughing;
High fever;
Headache;
Breathlessness; and
Sore throat.
(Groch 2020; Department of Health 2020; CDC 2020a)
In very severe cases, infection has the potential to cause pneumonia, severe acute respiratory syndrome, kidney failure and death (WHO 2020).
NSW Chief Health Officer Kerry Chant told reporters on Wednesday that it has been discovered that the symptoms of the virus can be more varied than originally thought and that anyone who is simply feeling unwell should come forward.
Most of those who have died from the virus appear to have underlying health conditions, we can be certain of this for the ten people whose health information has since been released.
What is the Current Situation Globally?
More patients have been found to have the virus in Wuhan, which has been now placed under strict lockdown. Other preventative measures include a wildlife trade ban and bus suspensions. Residents of the Hubei province will be banned from entering Hong Kong.
China's health commission minister says coronavirus's ability to spread seems to be increasing.
People who have recently returned from Wuhan and feel unwell are strongly advised to see their GP or make their way to an emergency department.
15 countries have confirmed cases. In three countries, Germany, Vietnam and Japan, there has been human-to-human transmission, raising fears over the spread of the disease.
The US and Japan have already flown some of their citizens out of Wuhan. Major airlines, such as British Airways, have suspended all direct flights to and from mainland China.
There were fears that the coronavirus might spread more widely during the week-long lunar new year holidays when millions of Chinese travel home to celebrate, but the festivities have mostly been cancelled.
All universities, schools and kindergartens will postpone the beginning of their spring term until further notice.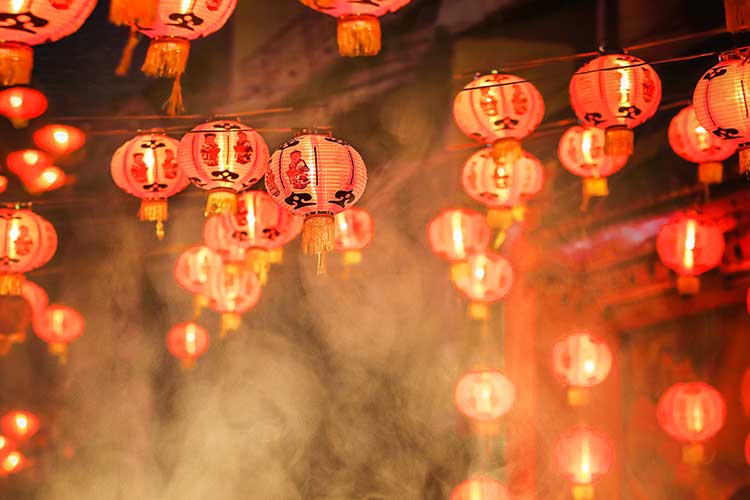 The Situation at Home
On the morning of the 30th of January a Queensland man has been confirmed as having the coronavirus, bringing Australia's total confirmed cases to eight.
China's women's football team, who recently travelled to Wuhan, have been quarantined in a Brisbane hotel room. They are not currently displaying any symptoms.
Adam Kamradt of the Centre of International Security Studies claims that Australia's public health system is well-equipped to treat anyone affected with the virus, but that it can only be properly contained through international cooperation (Groch 2020).
Prime Minister Scott Morrison has announced plans to evacuate some of the hundreds of Australians currently trapped in Wuhan and send them to Christmas Island for a two-week quarantine period, a decision which has faced backlash (Truu 2020).
Clinical Advice
The U.S. Centers for Disease Control or Prevention offers the following clinical advice for those working in healthcare in the wake of 2019n-CoV:
- 'Healthcare providers should obtain a detailed travel history for patients with fever and respiratory symptoms. For patients who travelled to Wuhan on or after December 1, 2019 and had onset of illness within two weeks of leaving, consider the novel coronavirus outbreak in China when evaluating a patient with these symptoms and notify infection control personnel and local health department immediately … A cautious approach to interacting with patients under investigation is recommended. Ask such patients to wear a surgical mask. Conduct their evaluation in a private room with the door closed, ideally an airborne infection isolation room. Personnel entering the room should use standard precautions, contact precautions, and airborne precautions and use eye protection (goggles or a face shield).'
(CDC 2020b)
Going Forward
A factor that will influence the severity of the outbreak is how many people on average a person with the virus can infect. Senanayake says people will catch it the way they catch a cold, from contact with infected people, animals or surfaces (Groch 2020).
The number of cases of infected people could be closer to 100,000 when including those who are undiagnosed. Those with coughs and colds (which would seem normal in China's winter), may be infected (Grosh 2020).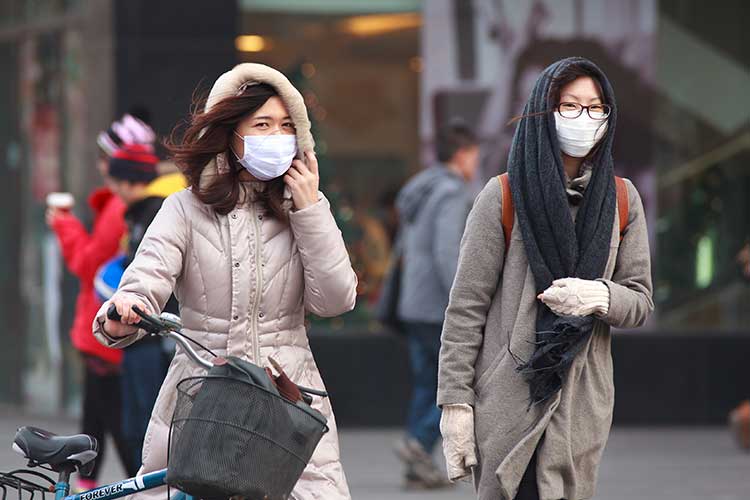 There is evidence that in the city of Wuhan, 1 patient has been able to spread the virus to 14 medical workers (Walsh 2020).
China's National Health Commission noted the virus is being treated as a 'class A disease', which means authorities can quarantine patients and put affected areas on lockdown (Kuo 2020).
Additional Resources
Infection Control
More information about the Novel Coronavirus
References