'The importance of effective clinical leadership to ensure a high-quality health care system that consistently provides safe and efficient care has been reiterated in scholarly literature and in various government reports.'
(Xu 2017)
What is Leadership?
Leadership is both the position or fact of being the leader and a set of characteristics that make a good leader (Cambridge Dictionary 2019).
Leadership also encompasses the task of facilitating individual and combined efforts to fulfil shared objectives (Schyve 2009). This definition makes clear that leadership is not purely based on rank, but something that is a practised skill.
This article relates to the Clinical Governance Standard in the National Safety and Quality Health Service Standards. The Australian Commission on Safety and Quality in Health Care states:
'Leaders of a health service organisation have a responsibility to the community for continuous improvement of the safety and quality of their services, and ensuring that they are person-centred, safe and effective'.
(Australian Commission on Safety and Quality in Health Care 2017)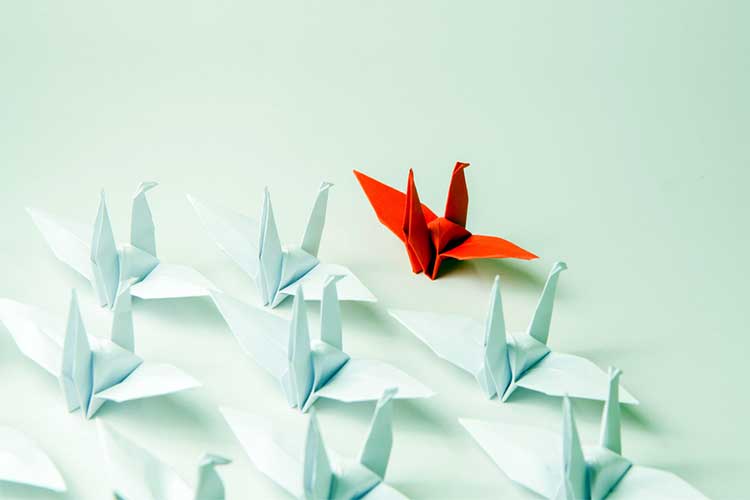 What is Clinical Leadership?
The rise of clinical leadership in recent years can be thought of as a response to the invitation (from organisations) for clinicians to engage in leadership practices, traditionally thought of as roles reserved for administrators and/or professional health service managers only.
Recent literature has argued that clinical leadership could be the solution to current problems faced by health service organisations locally and globally (Gauld 2017; Swanwick et al. 2011; Mountford et al. 2009). These challenges include but are not limited to financial tensions, changing consumer expectations, higher demands in terms of access to care, directives to improve patient care, and new measures pertaining to the quality and safety of healthcare.
The Case for Clinical Leadership
Clinicians should have the ability to take on leadership posts from a position of authority gained through evidence-based practice, ideally placed for meaningful patient advocacy.
Patients often want their clinicians, who play the most active role in their care, to be involved in making major decisions within an organisation (Mountford et al. 2009).
After all, clinicians are at the forefront when it comes to the quality and efficiency of care provided to patients. Clinicians also have the technical knowledge to make well-reasoned decisions around long-term care provision (Mountford et al. 2009).
The UK's National Health Service: A Case Study
Swanwick and McKimm demonstrate the success of clinical leadership through a British case study in which the UK's National Health Service (NHS) – the biggest health organisation in the world – appointed a London doctor, Ara Darzi, in 2007 to take on the role as Health Minister.
Darzi's vision was to secure quality as the core of health service provision. In his view, clinicians should take on three key roles: 'practitioner, partner and leader' (Swanwick et al. 2011).
Darzi's policies have helped to raise the profile of clinical leadership and affix it to the UK's national consciousness (Swanwick et al. 2011).
A study conducted by the NHS found that in 11 cases in which an improvement in services was the primary aim, organisations with stronger clinical leadership achieved more success (Mountford et al. 2009).
Effective healthcare is not achieved by an individual alone; it is the result of large complex systems working in harmony, engaging with multiple individuals and organisations. A successful clinician needs to understand those pathways and systems of care, and if they are to lead effectively in the 21st century, must be comfortable collaborating with those systems for the benefit of their patients (Swanwick et al. 2011).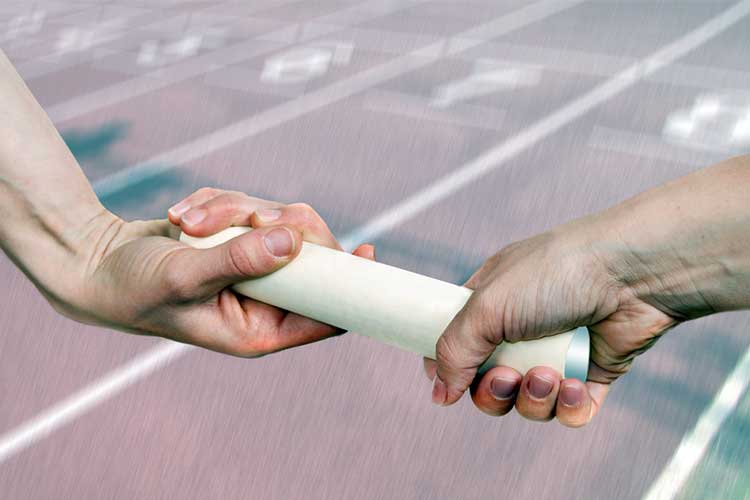 What is the Case Against Clinical Leadership?
An American study unearthed the following barriers to implementing this leadership shift:
Persistent doubt as to the value of experienced clinicians allocating time to leadership rather than treating patients.
Playing an organisational-leadership role may not be seen as vital either for providing patient care or the professional success of the clinician.
The impact of clinical leadership is often hard to measure or prove.
There are weak or, in some cases, negative incentives for clinicians to take on service leadership roles.
Leadership potential generally is not a requirement for entry into the clinical professions and often isn't a major factor in promotion.
There is not a well-defined career path for those in leadership roles—in stark contrast with well-known clinical and academic routes.
Peer recognition is low or nonexistent.
(Mountford et al. 2009)
Overall, Mountford's et al. study makes clear that systemic change is necessary, as it is the overarching barrier to clinicians moving into leadership roles.
What Should Organisational / Clinical Leadership Strive to Achieve?
Recommendations from the NSQHS Standards
Organisational Leadership
The health service should create a clinical governance framework and use this to improve the safety and quality of healthcare provided to patients. The organisation should also create strategies to meet the safety and quality needs of Aboriginal and Torres Strait Islander people. Safety and quality must be key considerations in every business decision (Australian Commission on Safety and Quality in Health Care 2017).
Clinical Leadership
Leaders should assist all healthcare staff to perform their safety and quality roles and responsibilities. They should also support clinicians to improve upon safety and quality of healthcare, guided by the clinical governance framework (Australian Commission on Safety and Quality in Health Care 2017).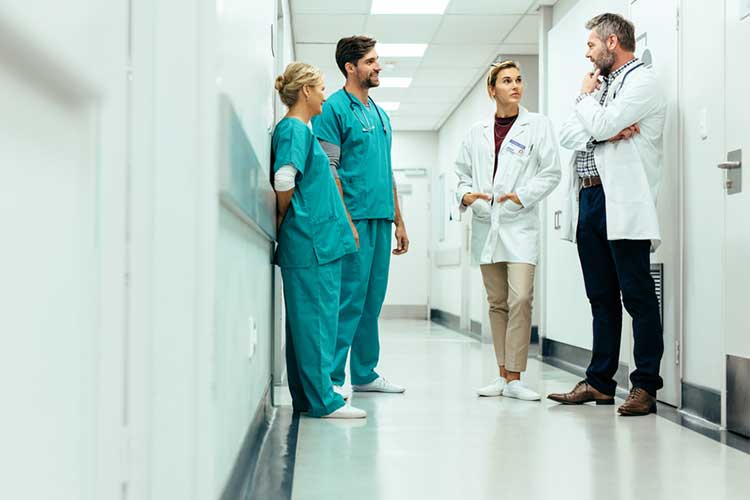 Conclusion
Clinical leadership is still not implemented widely across healthcare; at present, it exists mainly in isolated pockets of excellence and innovation (Gauld 2017; Mountford et al. 2009). But, the long-term benefit for both clinicians and their patients has been well demonstrated in practice and reiterated in literature.
Additional Resources
References
Test Your Knowledge
(Subscribers Only)
Question 1 of 3
True or false? Within organisations, there are strong incentives for clinicians to take on leadership roles.
Start an Ausmed Subscription to unlock this feature!