Podcasts and Audio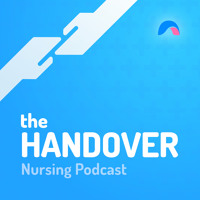 Episode 38: How Does Memory Work?
Why is it that some people can remember exactly what was said in a conversation from a year ago? Find out why some people can remember better than others, and learn simple ways to help you remember more things. This fun lecture is not to be missed by any health professional undertaking further learning.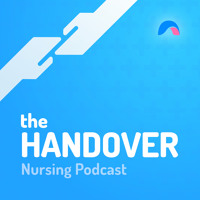 Past Episodes
Episode 3: The Nurses' Health Study
Episode 4: Tales of the Guinea Pig Club
Episode 5: What Happens When the Wolf Comes Home With You?
Episode 6: Why do Incompetent Staff Always Get Promoted?
Episode 7: How Hard is it to Get Onto a Graduate Nurse Program?
Episode 8: How to Make the Nursing Profession Disappear
Episode 9: Doctor Google has Arrived: What does this Mean for the Nursing Profession?
Episode 10: My Extraordinary Life: In the Deep End With Graduate Nurses
Episode 11: How Much is a Nurse Worth?
Episode 12: Why I Think Nursing is the Most Unreasonable Job… Ever!
Episode 13: What's it Like to be a Bully?
Episode 14: Are You Prepared to End Someone's Life?
Episode 15: How to Find Meaning in Your Work
Episode 16: Ten Ordinary Nurses Who Were Simply… Extraordinary!
Episode 18: Betty Jeffrey: 'The Girls on the Beach'
Episode 22: Moving from Addiction to a new Life
Episode 26: My Experience of 'Laughing at Cancer'
Episode 27: Disaster Nursing - How Nurses Can Make a Difference
Episode 29: Emotional Intelligence
Episode 30: How to Keep Yourself Safe from Infection
Episode 31: Liver Disease and Life After a Transplant
Episode 32: A Personal Story of Opioid Addiction and Recovery
Episode 33: Creating a Spirit of Inquiry
Episode 35: Consent and Refusal of Treatment
Episode 36: Healthy Boundaries
Episode 37: Why Great Nurse Educators Matter
Episode 38: How Does Memory Work? Plan, learn and document all in one place